Solo exhibition @Hässleholm kulturhus, Oct 12 – Nov 16. Welcome!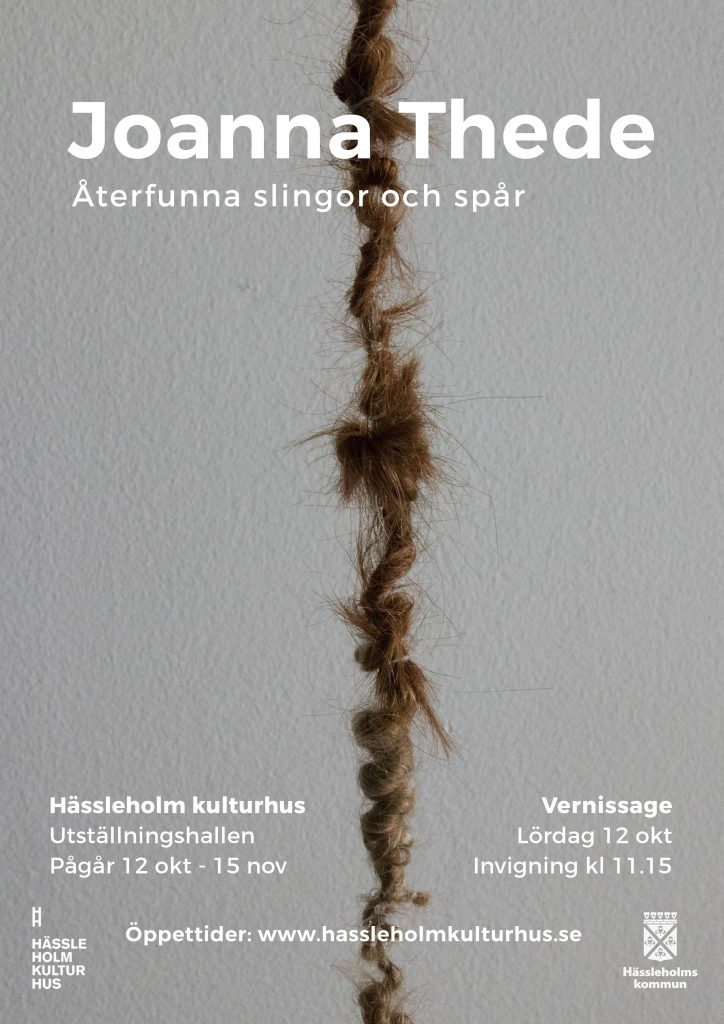 11 am: OPENING OF THE EXHIBITION SPACE
Exhibition | Free entrance | Ongoing 12/10-16/11 | Opening hours
"Recycled Tales and Trails"
After several decades of production, Joanna Thede's solo exhibition displays art works most often made in recycled materials. At Hässleholm's kulturhus, several new installations will be presented, of which one is containing donated hair from inhabitants of Hässleholm.
"In my works, I recycle both materials and contents of things that are otherwise discarded, thrown away or hidden. With the conscious use of daylight and artificial lighting, everyday materials are turned into installations where the unexpected, skew and frail are made visible."
Autumn programme at Hässleholms kulturhus. Information in Swedish about the solo exhibition on page 8.
More info at www.hassleholmkulturhus.se