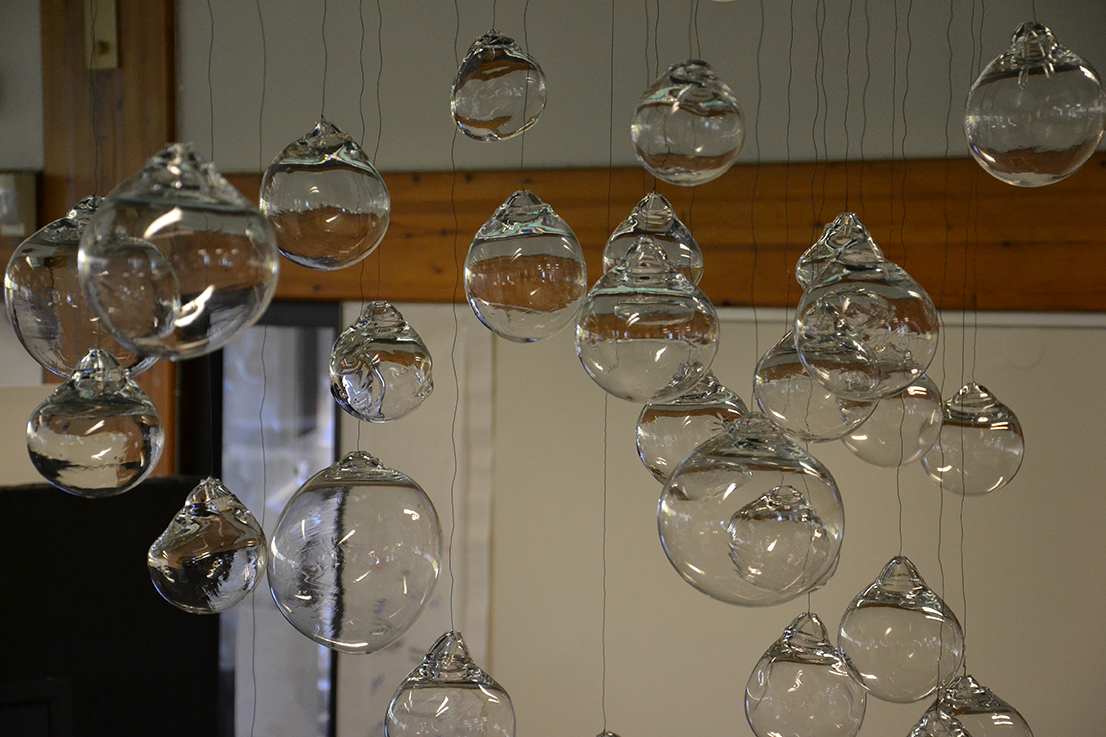 Breaths in Glass
Type of work: Installation of 35 individually blown glass bubbles
Size: Each bubble has a diameter of 7 – 15 cm
Content: Within our collaborational project Breaths, artist Solveig Lindgren Inderbitzin and I made a new branch: Breaths in glass, together with Incendi glasblåseri and its owners, the glass artists Helena Dunér och Espen Jensen, in the small village of Höör in Skåne in the south of Sweden. Together, we invited two local 4th grade classes and a group of adolescent refugees, who blew glass spheres with us. Every participant made one bubble each, which continues to bear the form and traces of their breath. Thus each bubble has a personality of its own in all its imperfection, together forming an ephemeral cloud.
35 of the bubbles stayed intact through-out the cooling process and were installed from the ceiling at the library of Höör. They were shown together with a monter with the remnants of the cracked spheres and a photo presentation of the glass-blowing activities.
I and artist Solveig Lindgren Inderbitzin activated Breaths in Glass as a continuation of our installation series "Breaths" for the art festival Bästa Biennalen in October 2015, which was arranged by Moderna Museet Malmö.
Installation at Höör Library – photos by Lennart Bengtsson (including the one above):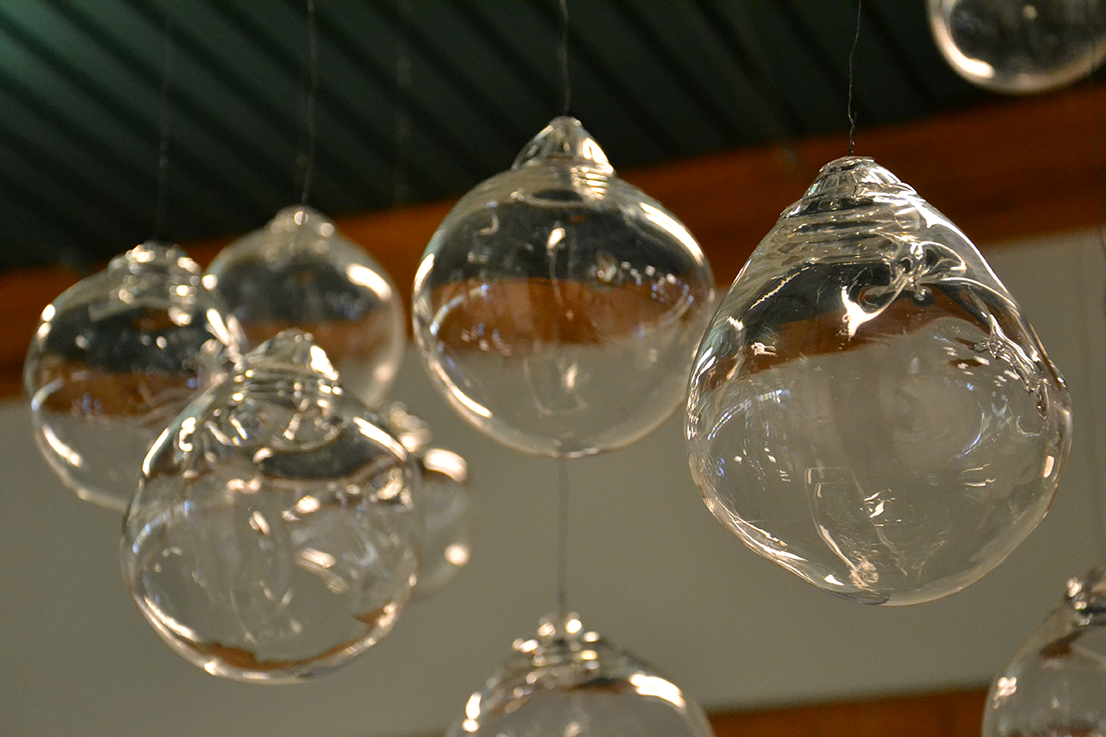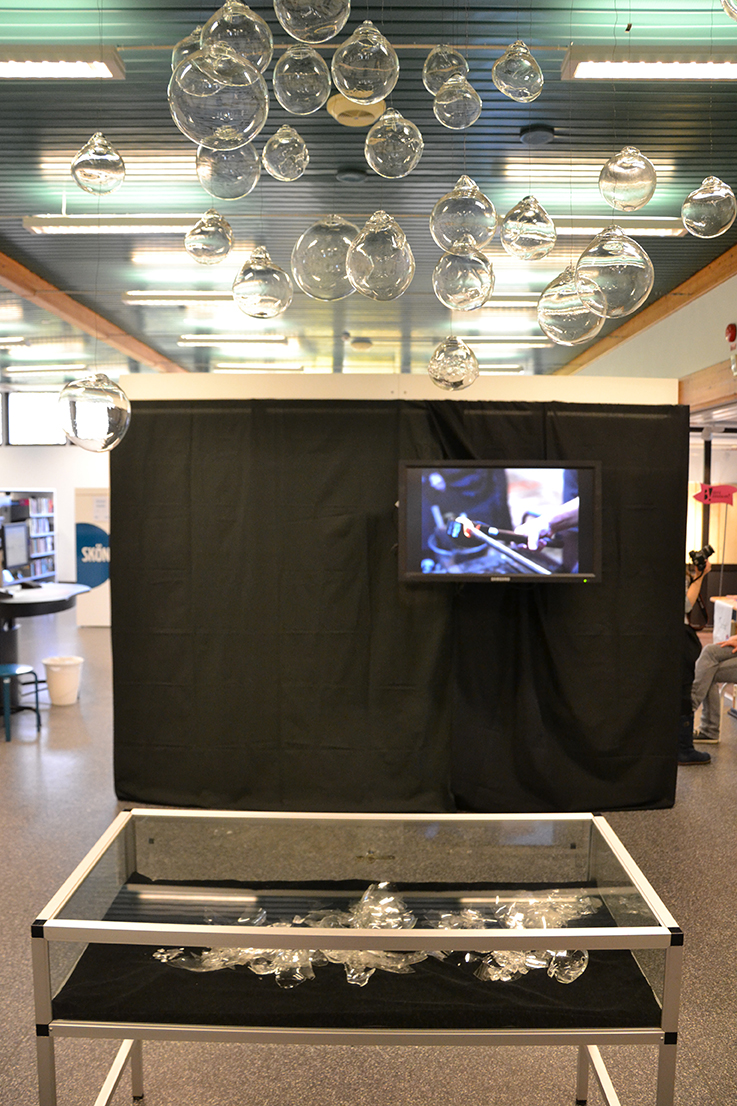 Interactive art work in progress – photos by Anna Bokström: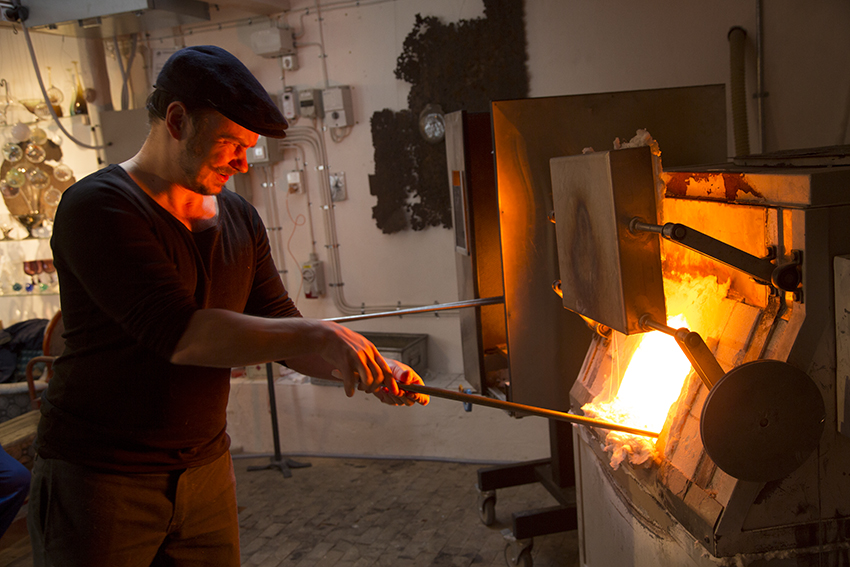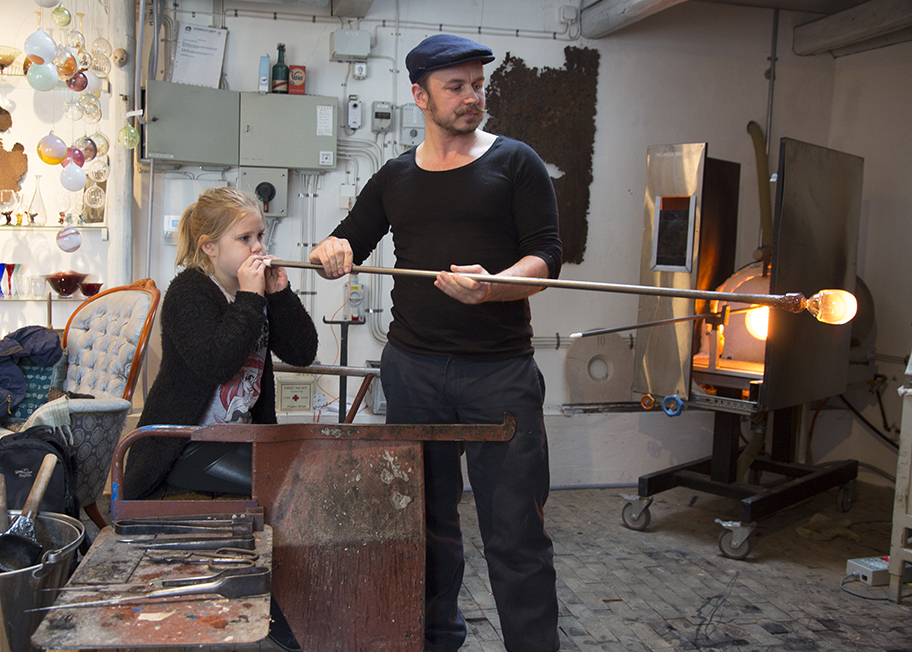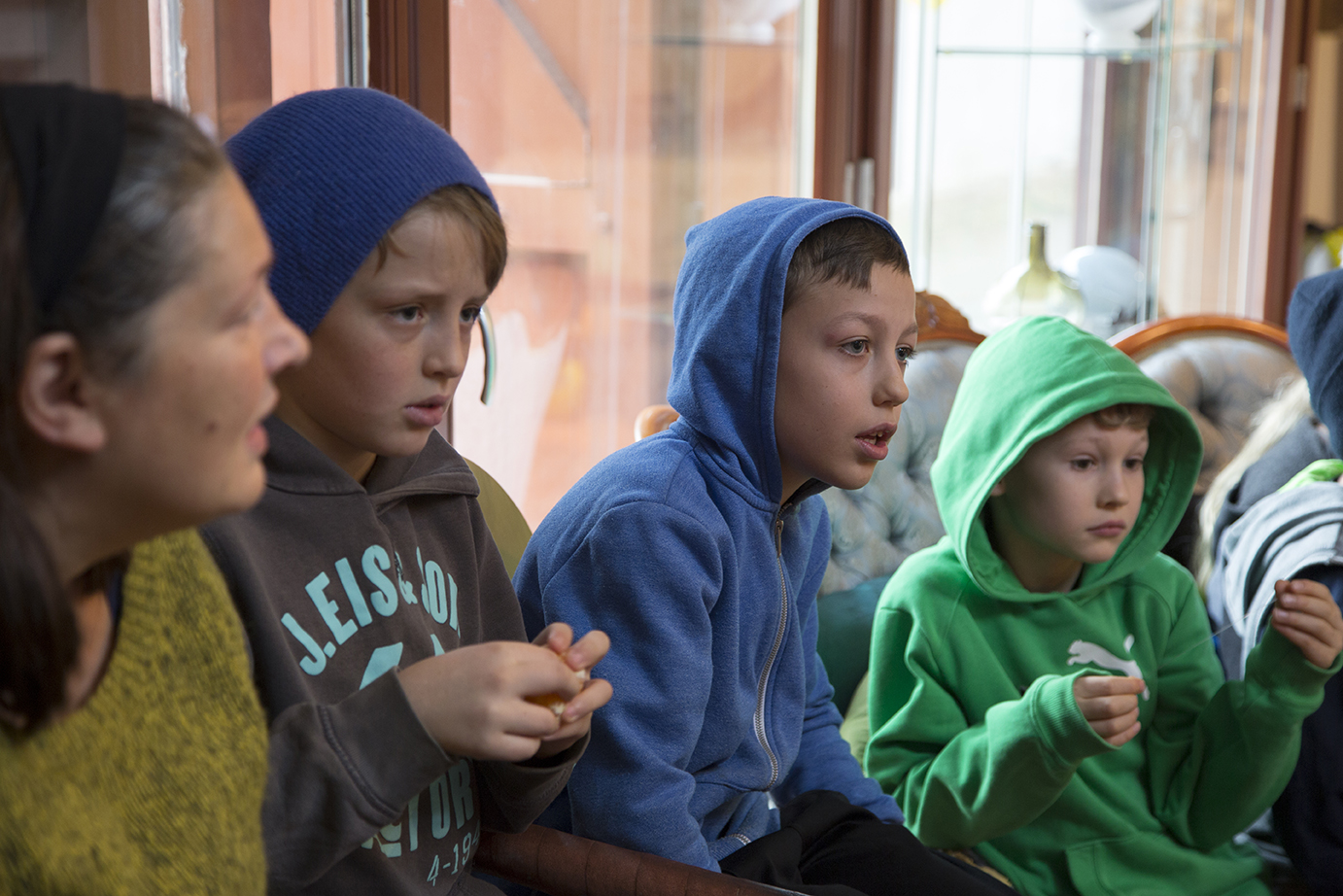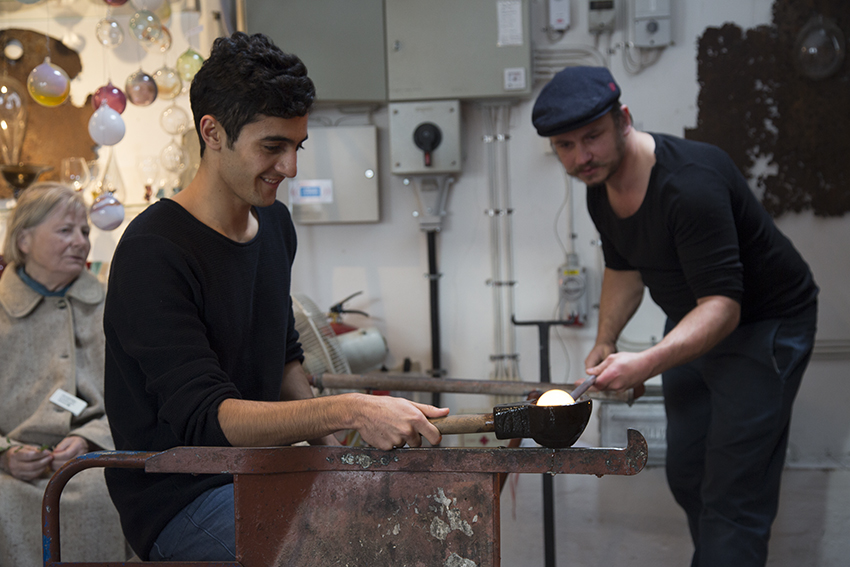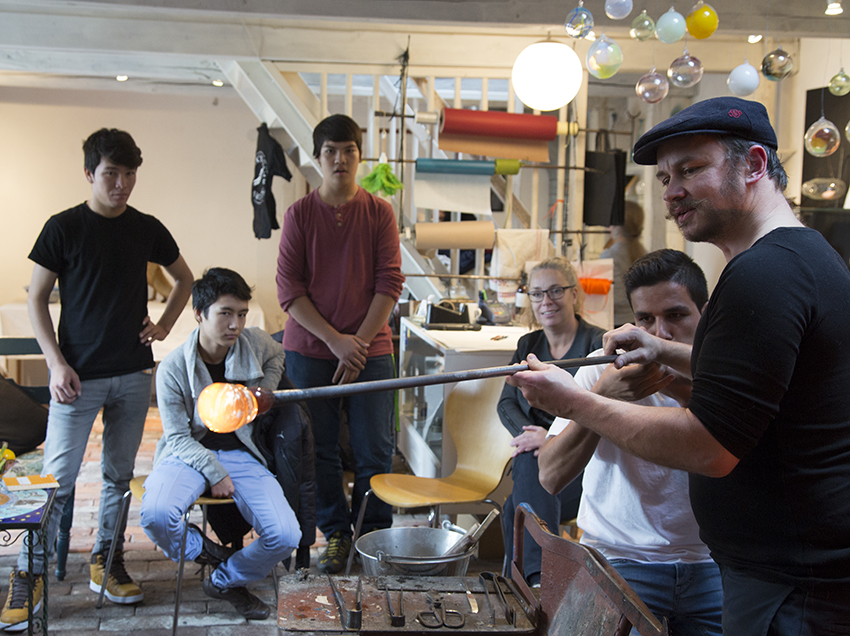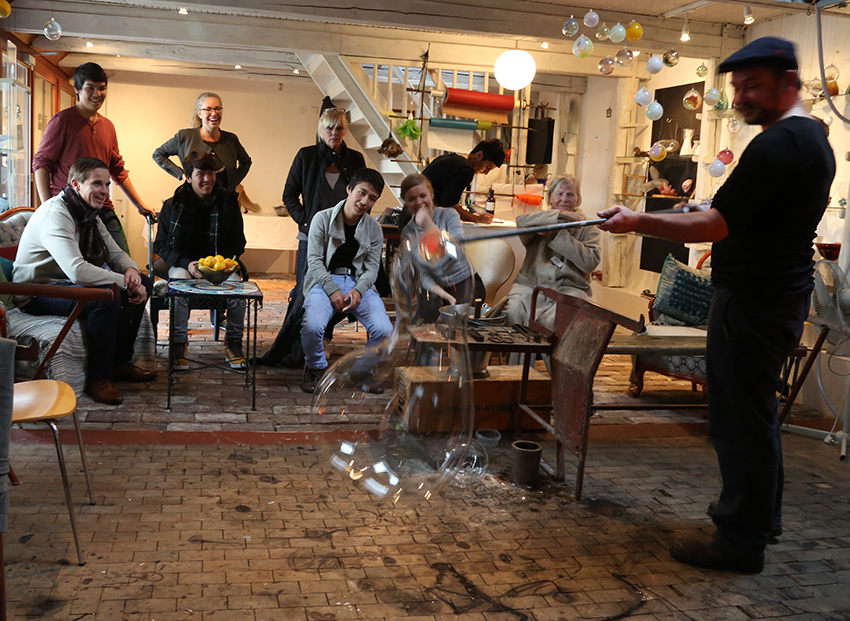 Photo during the opening at the library: Joanna Thede