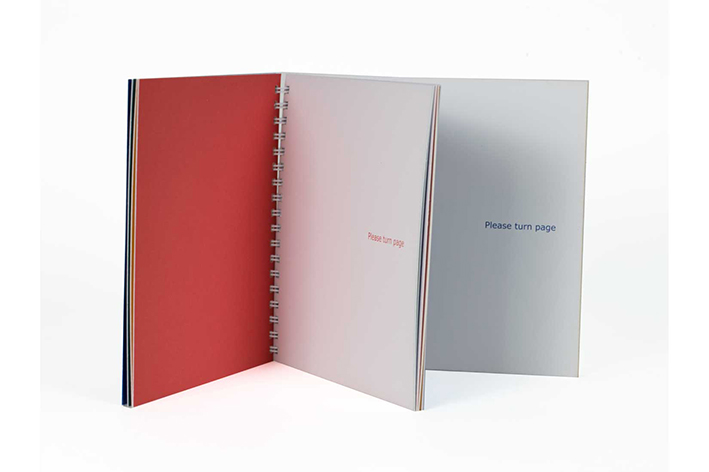 Please Turn Page
Artist's book / text installation, edition of 100. Offset printing on paper of 300 grams.
The artist's book consists of 16 inner pages in blue, red, green and yellow. The installation of the text in the book is placed in such a way as to only keep the most fundamental function of a book.
On 15 pages is printed Please Turn Page, and on the last page it says Thank You!
Please Turn Page was printed to the artist's book launch by A Shoal of Mackerel, a non-profit publisher run by artists for artists. The publisher exists as a collaboration between Glasgow in Scotland and Gothenburg in Sweden, participating in art fairs as well as book launches throughout Europe. For more information, please visit www.sprudelkasten.com/a-shoal-of-mackerel/