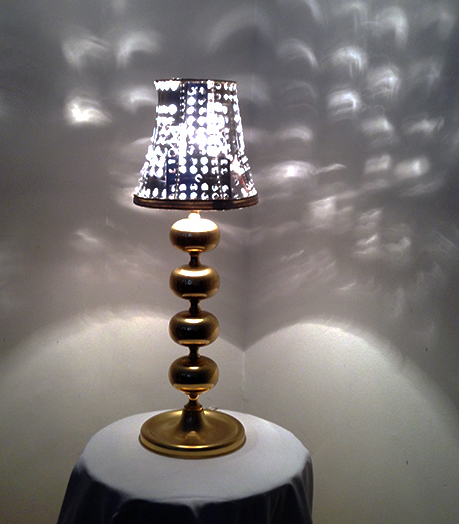 Recollections: Blistery Shades
"Skärmhimlar – Blistery Shades" are artworks within the project Recollections, where the main material consists of collected and re-used emptied blister packages of medicine. Together with the designer and tailor Helle Robertson (who runs the design company Robert&Blad), I have produced these lamp where the shades are made of blister packages. The one above is hand-sewn by myself, whereas the one below has a shade made of material which is preholed and linked together with small handmade metal loops, the solution of which is by Helle Robertson.
The light installations are preferably installed close to a corner where the light patterns through the blistery holes are easily experienced.