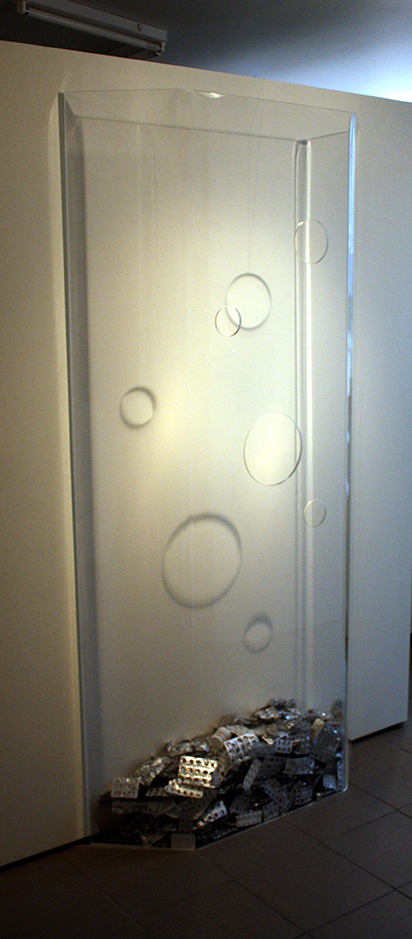 Recollector
Recollector is a piece for gathering emptied blister packages from everyone who wants to contribute. The material is clear uncoloured plexiglass and 4 holes in various sizes at hand level are there for putting in the packages.
Recollector was first activated in the exhibition "Recollections – Patchworkers" at molekyl galleri in Malmö in May 2015.
The size of the piece is 203 x 70 x 30 cm.