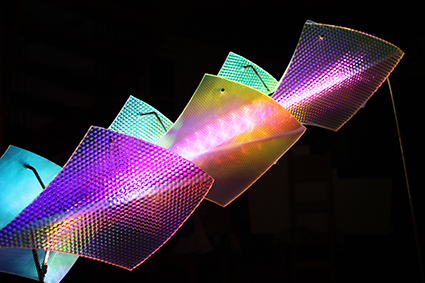 Serpent's Tale
September 2013 marked the deadline in a parallel sketching competition for the Night Entry at Nya Karolinska Solna – the vast building area for a new hospital in Stockholm, Sweden, where I was one of two light artists participating. The initial image is from the sketching material: a life-size prototype showing one of three different light functions with its LED light string lit up inside.
Underneath is an image of the possible mirror effects in the material, which is made out of plexiglass that has a foil on one side making it seem to change both colour, light and mirroring effects due to by which kind of light the material is affected. The material also has different structures on one side, one with smaller pyramid forms and one with honeycombs. The mirror effect underneath is due to the prototype being in shade, reflecting the surroundings in direct light in the material.
The commission was won by David Svensson.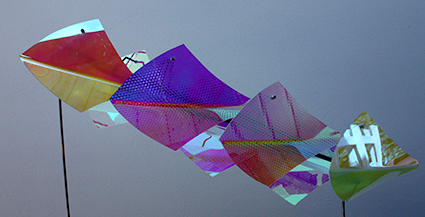 Here the prototype is placed in direct light, which makes the more transparent nature of the plexiglass thread forward.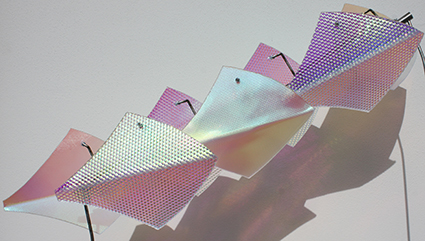 Underneath is an image of the reflections given by the prototype when direct light bounces off the material surfaces onto a shaded wall.