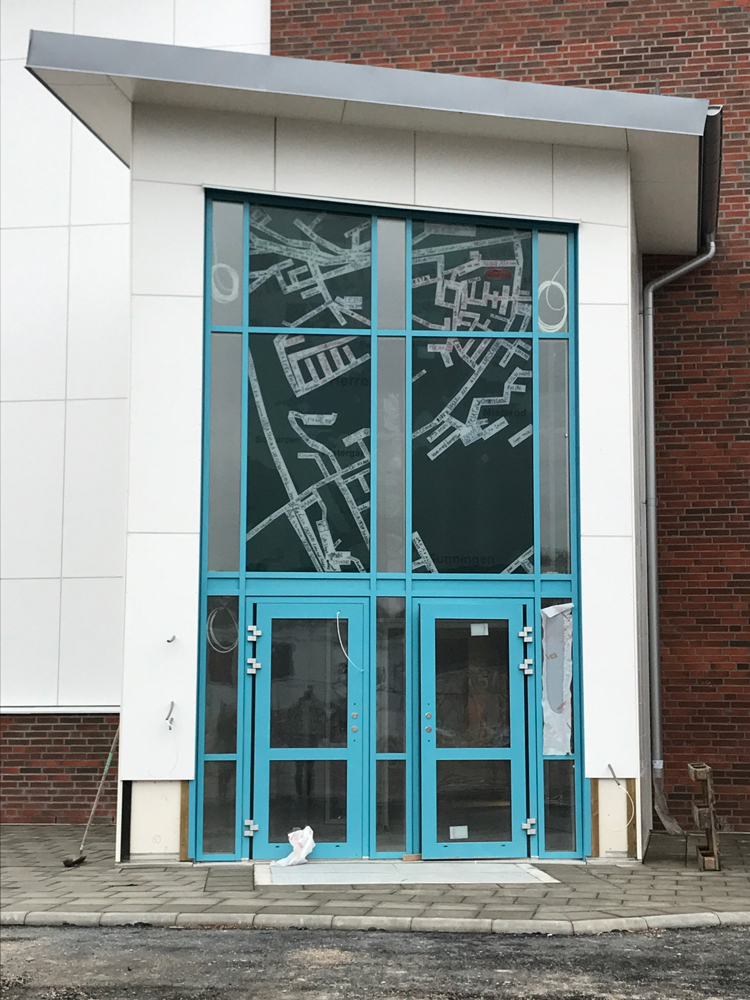 Stråk
Stråk (Trails) is a public art work commissioned by the city of Uddevalla in Sweden.
Stråk in Uddevalla is an art work, printed on glass by PrintGlas in Stockholm. The art work is installed as part of the main entry at the leisure building at the school Källdalsskolan. It will be inaugurated in September 2020, as the school will be ready for the pupils after summer.
One part of the commission contained working with pupils, and in some way re-use their material in the finished work. The pupils got the task to write down what they really like doing in their free time, except for anything related to a screen. Their contributions were inserted as elements in the pattern of the local map, forming the art work. The pupils' own favourite spare time actions are now imprinted into the building of the leisure centre, where many of them will spend some their spare time.